Wellness of communities
With more than 1,100 hospitals across the country, Banfield Associates have a unique opportunity to make an impact in their communities.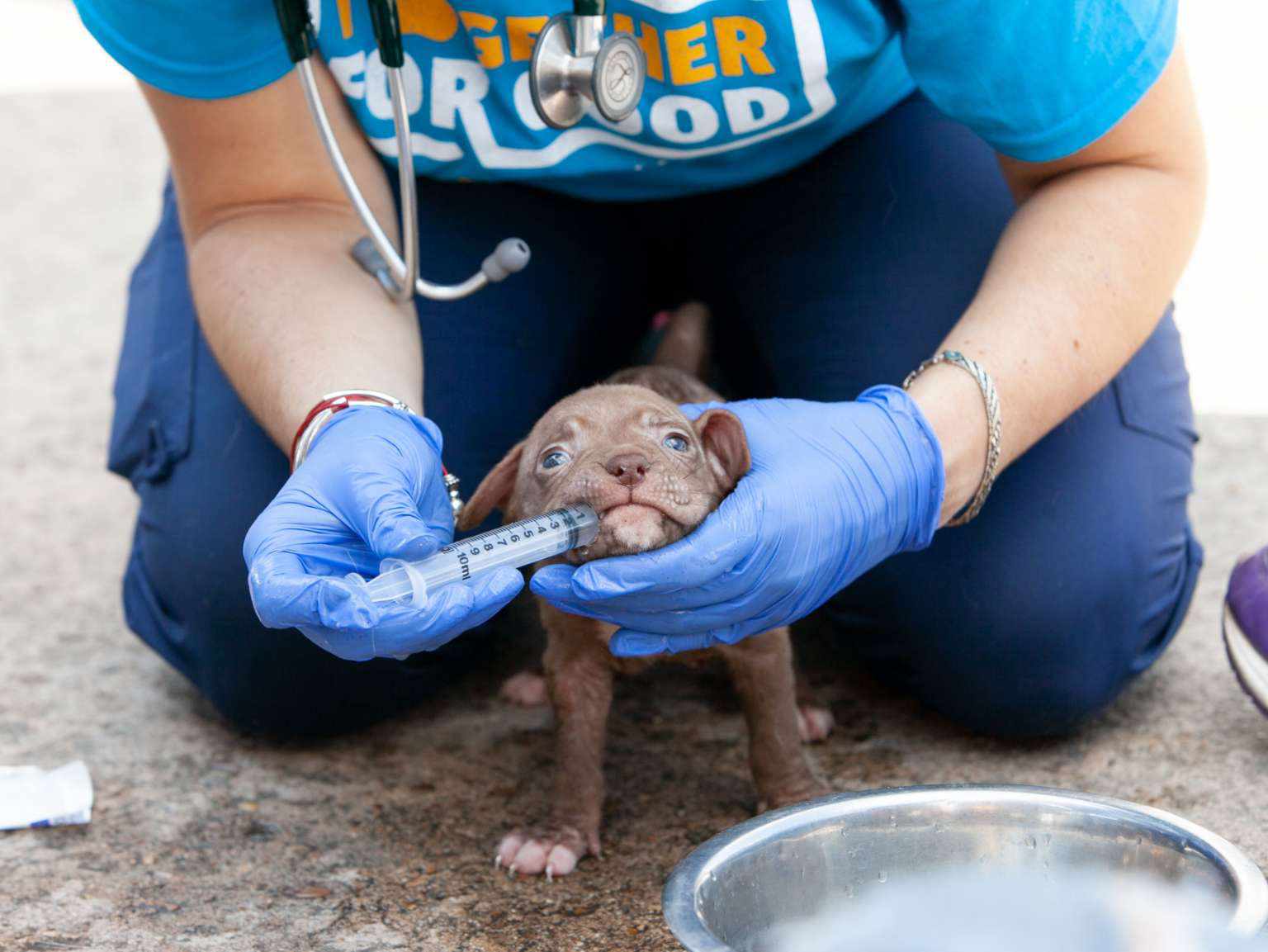 Mars Volunteer Program
This on-going volunteer program enables Banfield Associates to volunteer in groups on company time, serving their community's greatest needs. Associates have cleaned kennels at local shelters, landscaped dog parks, served food in homeless shelters, delivered free preventive care to thousands of pets belonging to low-income and homeless pet owners and veterans, plus much more.
Shelter services
With each new hospital that's opened, Banfield donates three days of free veterinary care for pets at a nearby shelter, increasing the likelihood of adoptability. From vaccines, spays and neuters, dentals, and more, Banfield has provided more than $1.8 million in veterinary services for pets awaiting their forever homes since 2016.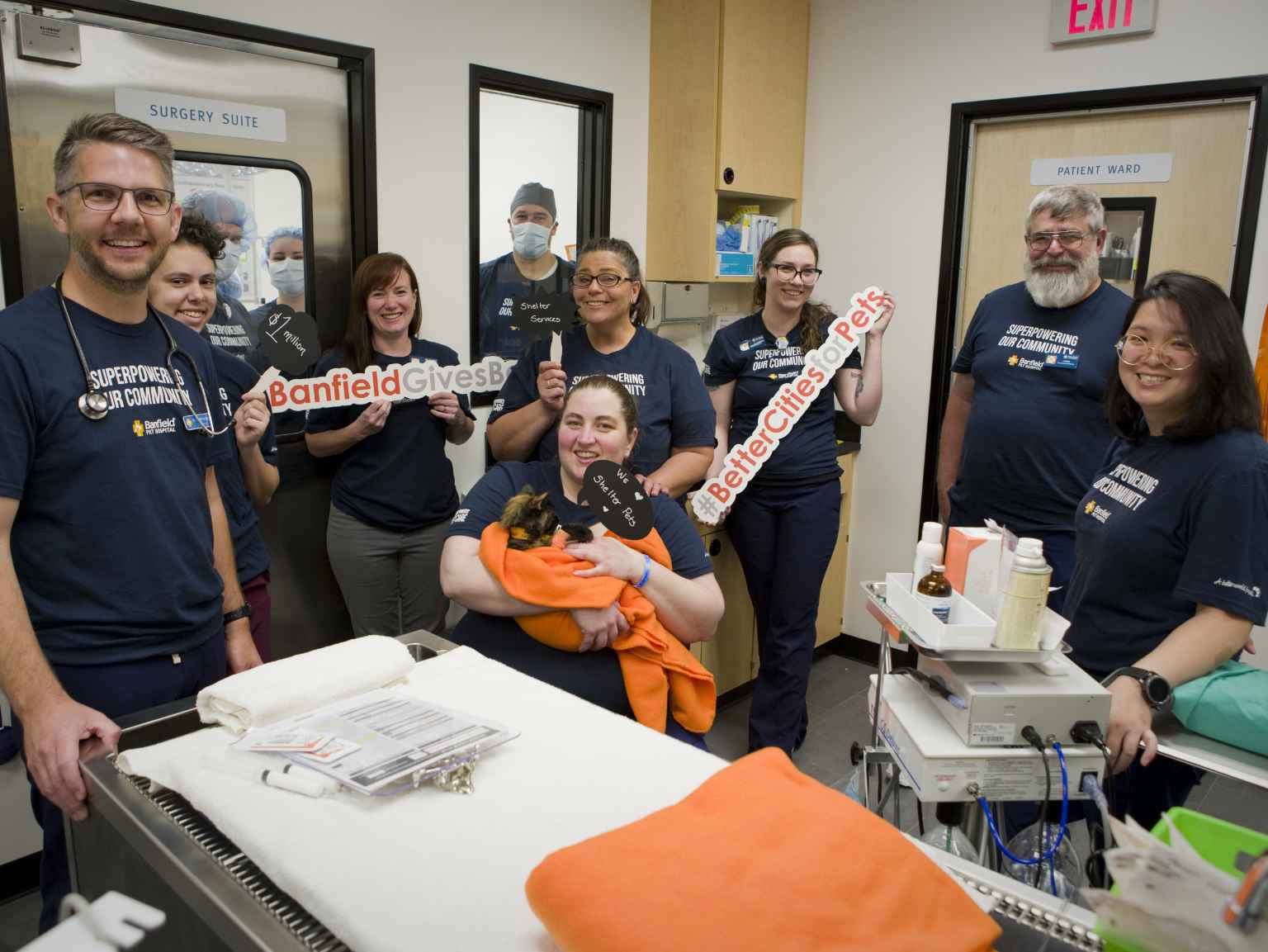 Environmental sustainability
Being a responsible steward of our environmental impact includes continually making improvements to our energy consumption, safe disposal of medical waste and overall recycling efforts. In 2019, we partnered with Banfield clients on our GoGreener initiative, which gave each pet owner in a Banfield hospital the option to receive electronic invoices instead of paper receipts. The program resulted in a 34% reduction in paper, ultimately saving nearly 50 million sheets of paper.
Help furry friends in need
Make a donation to the Banfield Foundation today to provide veterinary care, temporary shelter, or disaster relief to pets and the people who love them.
Donate now