Wellness of pets
We're making a difference, one paw at a time, toward A BETTER WORLD FOR PETS.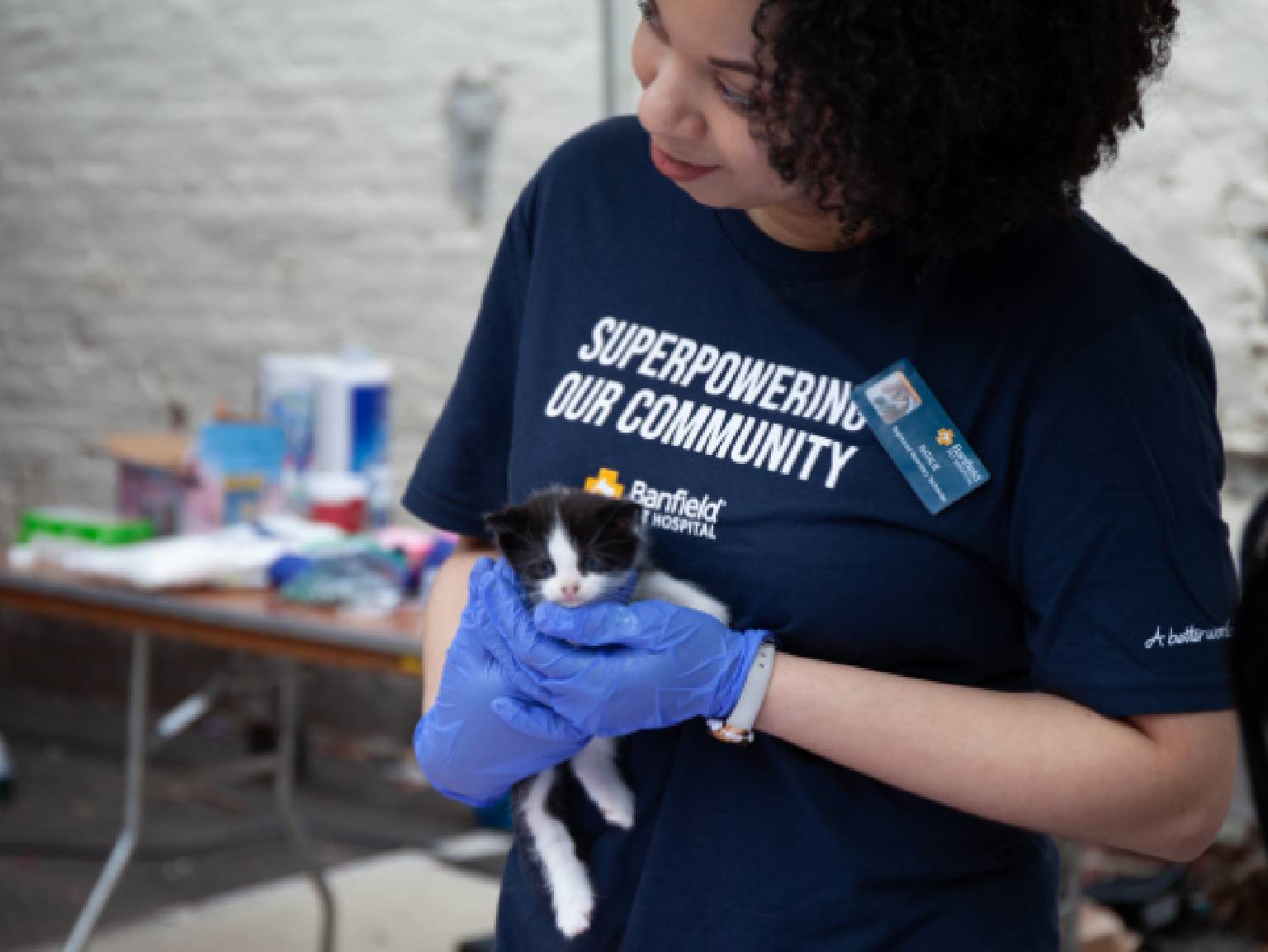 Preventive care clinics
While many people have the ability to love and care for a pet, not every pet owner has the necessary resources to pay for their pet's veterinary needs. Working with the Banfield Foundation, we help close that gap by providing free preventive care to vulnerable pets through community clinics. Often in partnership with a community's homeless shelters or veterans' organizations, Banfield Associates volunteer their time and expertise while our charitable arm provides the vaccines and medical supplies to help thousands of pets each year.
HOPE Funds in action
Income-qualified pet owners whose pet is experiencing a life-threatening emergency may be eligible to receive financial assistance through the Banfield Foundation's Help Overcome Pet Emergencies (HOPE) Funds Program. Designed to help low-income pet owners alleviate the unexpected costs of emergency care, HOPE Funds supports hundreds of pets each year.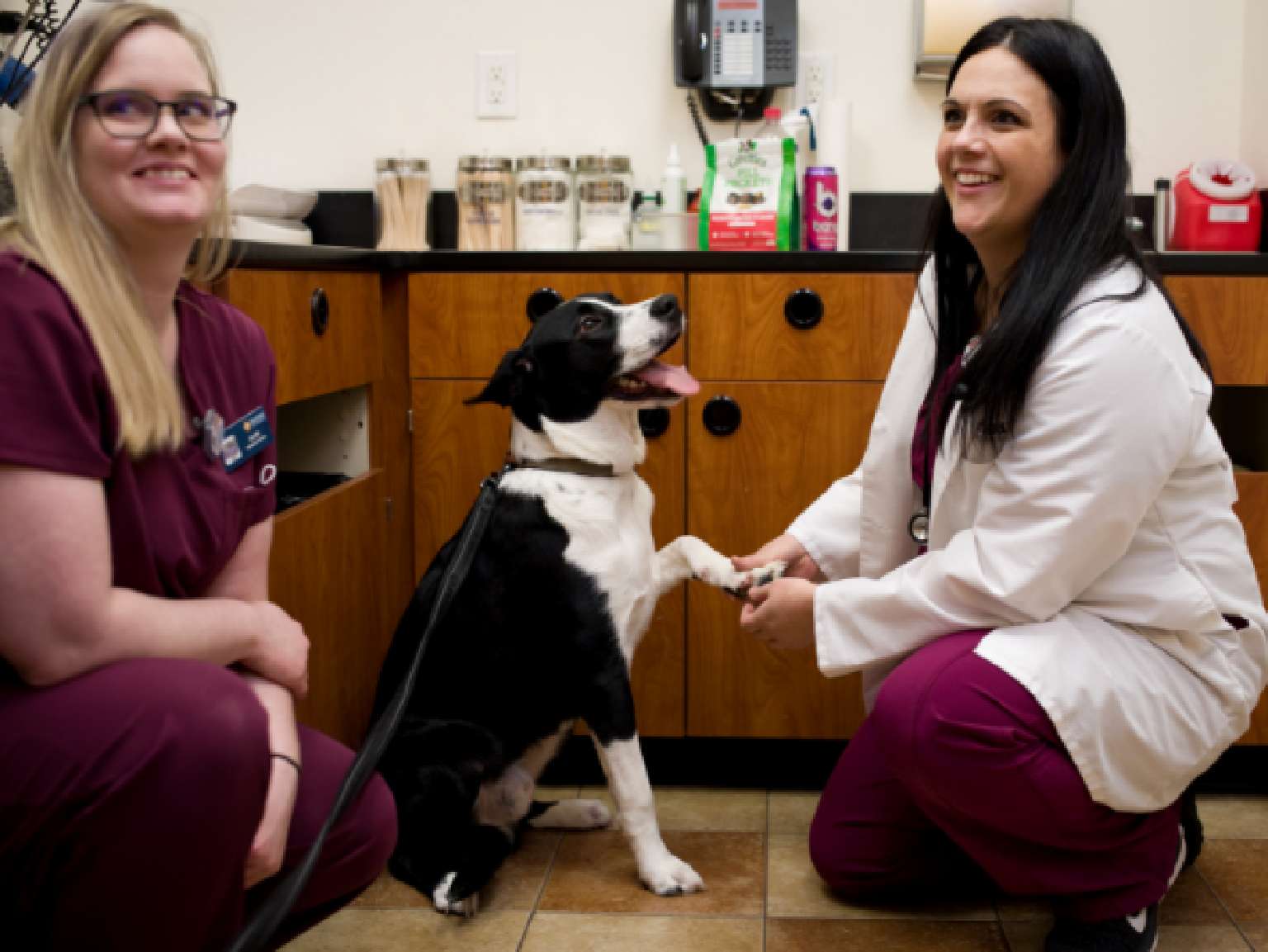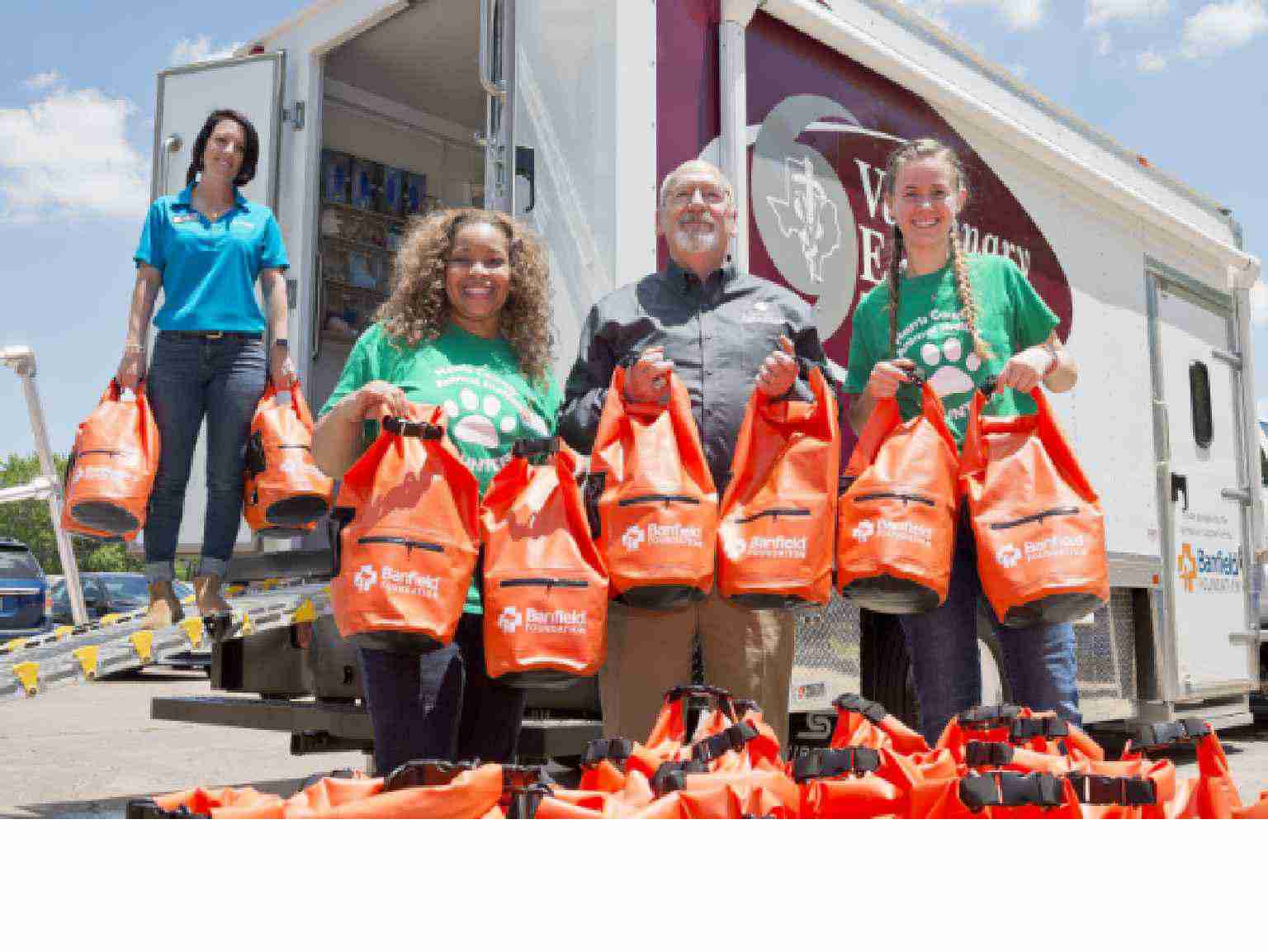 Disaster relief
Disasters are unpredictable, and so is the impact on community resources, families and pets. Whether it's hurricanes, flooding or wildfires, Banfield Associates are often among the first responders to provide veterinary assistance to impacted pets. In addition, the Banfield Foundation offers Disaster Relief grants to nonprofit organizations and government agencies impacted by disasters and has funded five disaster response and sheltering vehicles in Louisiana, Texas and Florida. Together, we strive to be there for pet owners in both the best and worst of times.
Help furry friends in need
Make a donation to the Banfield Foundation today to provide veterinary care, temporary shelter, or disaster relief to pets and the people who love them.
Donate now