Sara
Berrios
Practice Manager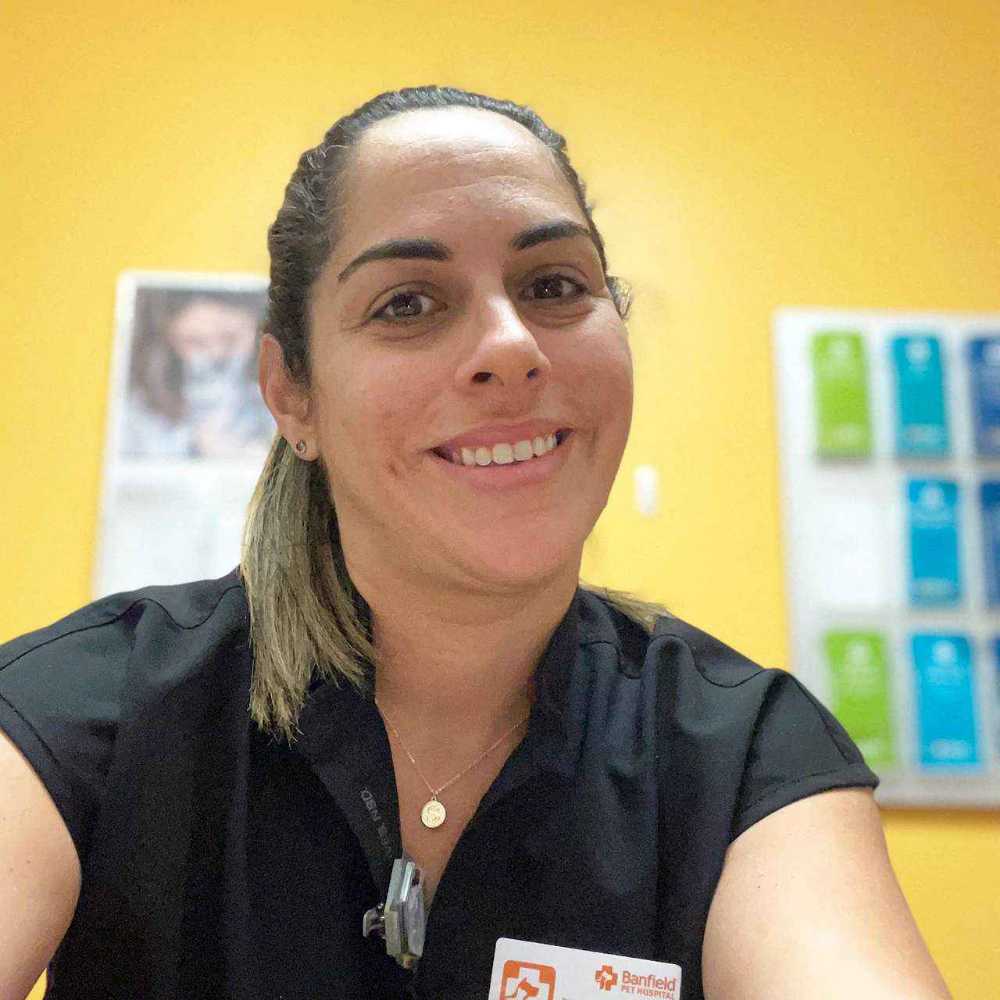 Banfield locations
Sara
Berrios
Practice Manager
Hello, am Sara Berrios, am Practice Manager of an amazing team in Banfield San Patricio. I started as a Veterinary Assistant in Banfield on 2013, a year later I got promoted to Practice Manager. My love for pets started since I remember. Since little, my dad had all types of pets, from birds, dogs, goats, horses and cows. My decision to become a Veterinary Assistant came because of a loving dog, Malu, who recently passed away. She made my life committed to providing health to all pets in Puerto Rico and educate clients. This is an opportunity to show my passion to others and help them grow day by day. Currently I have multiple pets. During my days off I enjoy being home with my family or pass the day at the outdoors.
About Sara
Berrios

Personal interests

Love to relax at home with my pets, or going to the beach every time possible.

Pets

Dachshund name Ikai, Neron a Presa Canario, Sparrow and Chester, both Cats.
Banfield locations