Banfield mobile pet clinics — a new way to deliver great petcare
Need quick petcare services like vaccinations, deworming, parasite control, or interstate health certificates? Banfield is launching mobile clinics for select petcare services, all provided by a licensed veterinarian.
Look for a mobile clinic right in your neighborhood — and look for more rolling out soon!
Services offered by Banfield mobile wellness clinics
If your pet is generally happy and healthy, our mobile pet clinics are a great way to get quick and easy petcare. Come in for 15 minutes and be on your way.
Physical exams
Routinely-recommended vaccinations
Heartworm, Lyme, ehrlichiosis and anaplasma SNAP Tests
Feline AIDS/leukemia SNAP Tests
Basic deworming
Microchipping and microchip scanning
Nail trims and minor grooming (like ear cleaning and topical treatments)
Anal gland expression
Ear and skin parasite check
Treatment for minor ear, eye, or skin infections
Interstate health certificates
Prescriptions (to be filled offsite by Banfield's online or mail order services, or through your local pharmacy)
Referrals for more petcare, as needed
How much do services cost at a mobile wellness van?
Mobile van locations do not carry cash and cannot take cash payments, but we do accept all major credit cards as well as payment by check.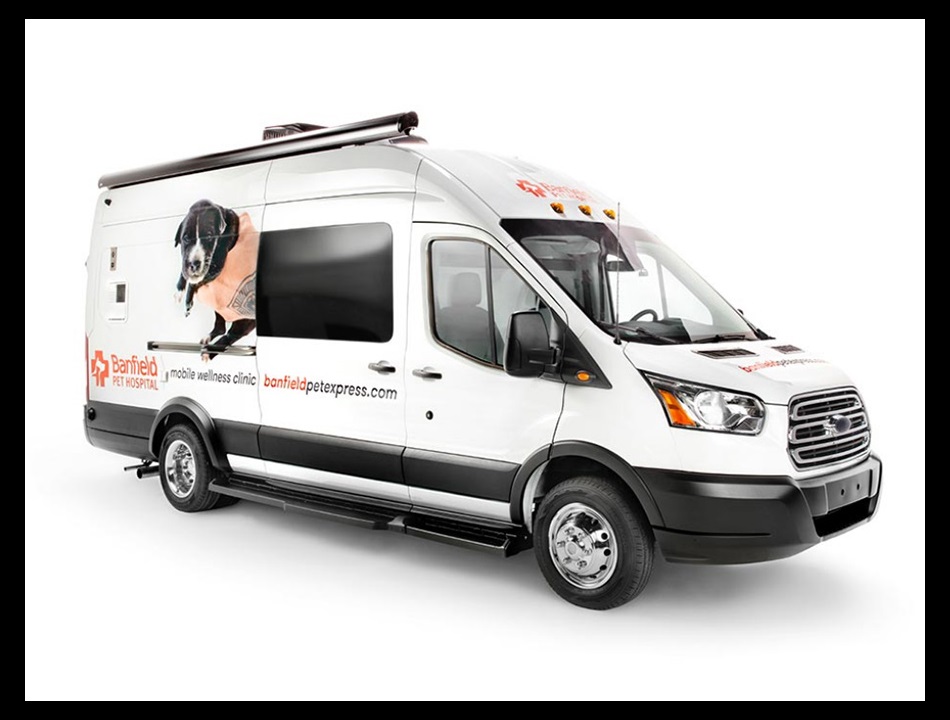 If your pet has an Optimum Wellness Plan (OWP), there's no office visit fee for using a mobile wellness van. However, since OWP services are limited at mobile wellness clinics, please visit your local full-service Banfield Pet Hospital for more comprehensive plan services.
For pets without OWPs, the cost for a standard mobile van visit ranges between $43.95 and $66.95 plus any additional services provided at the request of the client during the appointment.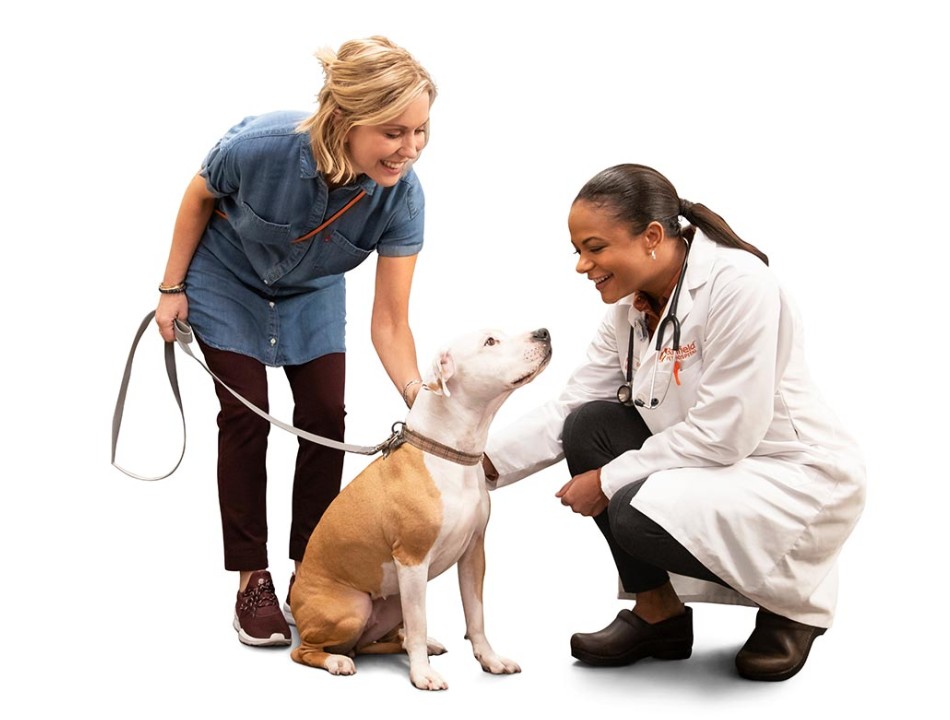 Is there a Banfield mobile wellness clinic in your neighborhood?
See if we're in your neighborhood
Optimum Wellness Plans® 
Affordable packages of smart, high-quality preventive petcare to help keep your pet happy and healthy.
See OWP packages